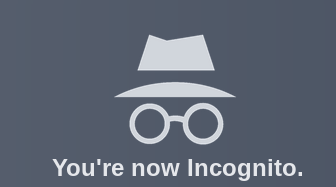 Still, it is better to buy drugs from a place with standards and quality control rather than some random shady figure, who's passing the streets, waiting for a prey. Incognito Market with its strict harm reduction policy might be just the platform you need to try. So, let's review it and decide.
| | |
| --- | --- |
| Major Characteristics | Status |
| Name | Incognito Market |
| Launched | 25 November 2020 |
| Status | Running |
| Accepted currencies | BTC, XMR |
| 2-Factor Authentication with PGP encryption | No |
| Escrow | Yes |
| Multisig | No |
| Wallet-less payment | No |
| Items available | Drugs (except deliriants/opiates or any other products, containing fentanyl/carfentanyl) |
| Onion URL | http://inco3jv3zuudwv2xunslkjq57iicosepewhku2woxfhxltreojtmo4yd.onion |
| Short URL | dark.pe/inco |
| Registration process | Anonymous, doesn't require any personal data, only username, secret word, password, and captcha |
| 2FA with PGP | The site has a PGP signature and public key, but 2FA login isn't available. Users need to encrypt the messages on their own. |
| Escrow | Present, but with no Multisig or FE options. |
| Wallet-free payment | Not available |
| Security PIN/mnemonic code | No, but there is a secret word for additional protection |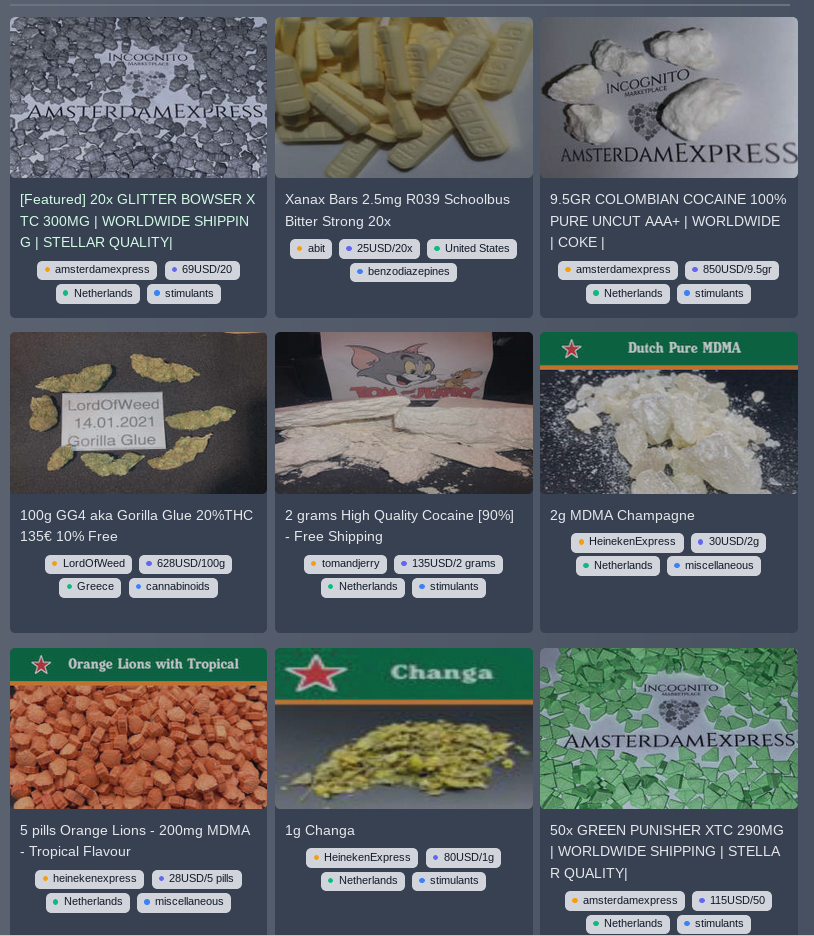 Drugs are not the product that needs advertising. Yet, the circumstances can be different, you might need certain substances to ease your anxiety or a medicine for your very ill relative. Whatever it is, the darknet community doesn't judge.
Still, it is better to buy drugs from a place with standards and quality control rather than some random shady figure, who's passing the streets, waiting for a prey. Incognito Market with its strict harm reduction policy might be just the platform you need to try. So, let's review it and decide.What is Incognito Market?
Since the market was first launched in November 2020, it claimed that due to its narrow specialization, unbending rules, and simplicity of every process, they've reached the unprecedented level of transparency, making the threat of getting scammed almost nonexistent. Sounds too perfect to be true, but if they managed to pull this off, Incognito Market would be just the drug selling platform we deserve. But let's not jump to conclusions and do a little research first.
Design & Interface
Incognito Market has been in business for less than a year, but for the first couple of months its dedicated team has been working hard to turn the original design into something genuinely minimalistic, intuitive, and user-friendly. It's dark gray palette definitely resembles the incognito mode and provides the atmosphere of someplace stylish, and yet dangerous.
However, the most interesting thing is the layout. You'll find icons of the important sections, such as wallet, messages, and settings, in the upper right part of the site. You can access listings, vendors, support, and the list of your orders through the top toolbar. Indeed, they promised an easy to navigate dark web marketplace, and they delivered.
Product Range & Basic Features
Incognito Market is one of the few darknet markets that decided to become niche and focus specifically on drugs. So, you won't find here such things as malware, forgeries, credit card info, etc. Still, if you're worried about Incognito Market's small product range, then don't be. When it comes to drugs, almost every category is present. Here you can buy or sell:
Cannabis;
Dissociative;
Benzodiazepines;
Empathogens (entactogens);
Stimulants;
Research chemicals;
Psychedelic;
Prescription drugs;
Alcohol & tobacco products.
Plus, prices here are really reasonable, you can always find a lucrative deal or free shipping and save some money. However, if you want to buy or sell drugs on this platform, you should keep in mind that Incognito Market is a strong advocate of the harm reduction policy. This means that deliriants, opiate drugs, or fentanyl (or products containing fentanyl/carfentanyl) are prohibited for trading. Thus, you should check the list of substances allowed on the platform before placing an order or applying for becoming a vendor.
Additionally, similar to the major market players, such as White House Market, the creators of Incognito Market believe that even the dark web dealers should stick to certain principles and follow a strict set of rules to stay civil. Therefore, even if one day it expands, you won't find these products or services there because they are permanently banned on the platform:
Pornographic and gore materials;
Weaponry, arms, and everything connected to it, including add-ons or ammunition;
Explosives & poisons of all kinds.
When it comes to functionality, Incognito Market offers a simple, yet sufficient set of features. You can use search, advanced search, and a variety of filters to find the item you like. The platform handles all the financial operations via a traditional Escrow system, which means that the market administration holds the money until the buyer marks the order as "complete". There is no indication that Finalize Early option is available, so it might take a while. You can pay with Bitcoins or Monero, but don't forget that these are cryptocurrencies, so you need to make a deposit in advance.
Privacy & Security
The main purpose of any business, even an illegal one, is not only to attract buyers, but also to retain them. Usually, it is more important and challenging, simply putting on a "Sale" sign doesn't cut it. Users should be confident that their funds and data are secure, especially when it comes to darknet markets. Incognito Market puts a lot of emphasis on the privacy concept as a part of its marketing campaign, promising its users a complete anonymity. Well, its logo does look familiar to anyone who used the incognito mode at least once. Let's see if this sign has an actual meaning behind it.
This is a quick overview of the Incognito Market's security and privacy protecting properties.
Overall, the main idea of Incognito Market is to stay small, secure, and easy to use at the same time. They managed to develop a platform that even people who have never heard of the darknet would find simple to deal with. Of course, they could consider some absent functions to be excessive and too complicated for common users, when they worked on the site. Yet, some of them might be really useful. For example, 2FA with PGP encryption is a standard when it comes to privacy protection. The escrow system has proven its efficiency over the years, but Multisig option makes handling disputes much easier.
How to Stay Safe
If your hand moved to type into Google search bar "how to buy drugs online fast", then you need to take a pause and think about it twice. Buying drugs is illegal and dark web markets are full of danger. You might want to keep in mind these recommendations, so you don't lose your money or freedom.
Access any darknet site only via TOR browser or mirror link.
Change your Security Level to "Safest", it switches off the JavaScript (Options → Privacy & Security → Security Level → Safest).
Make sure your traffic is encrypted by a reliable VPN service provider.
Do not mix entertainment, leisure, or work with your dark web activity.
Store your PGP keys, PIN, password, and other information somewhere no one could find it.
Passwords, secret words, usernames shouldn't have any personal connection to you.
Don't engage into any interactions with people you don't trust. It's better to conduct a research and analyze the available info first.
Communicate solely through the market's messenger.
If you have questions, you can go to an issue-related forum and ask the experienced users, but don't trust them blindly.
The Verdict on Incognito Market
Incognito Market is a market built specifically for those who are looking for all kinds of drugs, but with strict harm reduction policy. Its team also strives to make the platform really intuitive and user-friendly, while preserving privacy and security. All of its advantages and disadvantages stem from these characteristics.
You might find it appealing that Incognito Market has:
wide product range and lucrative offers;
small community that is easy to monitor and control;
high standards when it comes to the products and services they deliver;
interface and mechanics that make the website genuinely easy to use and navigate;
easy to reach customer service.
You might be disappointed that Incognito Market has no:
deliriants, opiates, fentanyl;
Multisig;
2FA with PGP;
FE;
Wallet-free payment.
The Incognito Market has been active for less than a year, hence, of course, there is plenty of room for improvement. All the information has been gathered in October 2021, so who knows, may be a major update is just around the corner. They drastically improved their design and interface, they can do it with other aspects. You have to be cautious with your predictions when you talk about darknet markets, and the industry is experiencing a downtime right now, but let's hope Incognito Market continues to trade successfully in the future.