Tor2Door Market URL
http://qgma4eviafgc73ttocqx4h74l7xccywplbqgjyp6yuqxqjwolfxziuid.onion
Tor2Door Mirror Links
http://yzrrne3psutlm4agkj67epp7l57yf32dthmehwkr456s5xac2euqucyd.onion
http://2m2kr247qr4vtidgu4357btcd5fsenkcz5cknthst6bitr5ae2rsdiqd.onion
Date: 7, December, 2023
Status: Active
If you're looking for a secure and user-friendly dark web market, visit Tor2Door. It's a brand new project with a unique design that carries out consistent security testing.
Basic Features & History
| | |
| --- | --- |
| Name | Tor2Door Market |
| Started operating | April 2021 |
| Status | Running |
| Pretty Good Privacy (PGP) encryption | Yes |
| 2 Factors Authentication (2FA) | No PGP, but you can set up a PIN code |
| Multisignature Escrow | Yes |
| Traditional Escrow | Yes |
| Vendor bond | $500 |
| Sales comission | 5% |
| Currency | BTC, XMR |
| URL | qgma4eviafgc73ttocqx4h74l7xccywplbqgjyp6yuqxqjwolfxziuid.onion |
| Short URL | dark.pe/tor2d |
| Official URL | got2d.com |
Tor2Door Top Sellers
Tor2Door is a young and promising dark web marketplace that opened its virtual doors last June. It can boast a sleek and modern design. Its administration accentuates that usability and security are the two main priorities of the project.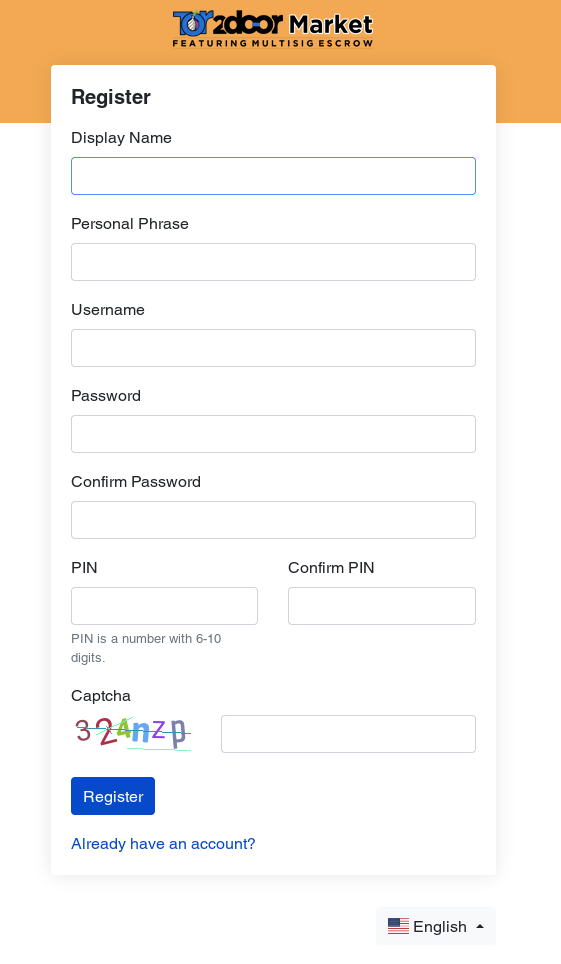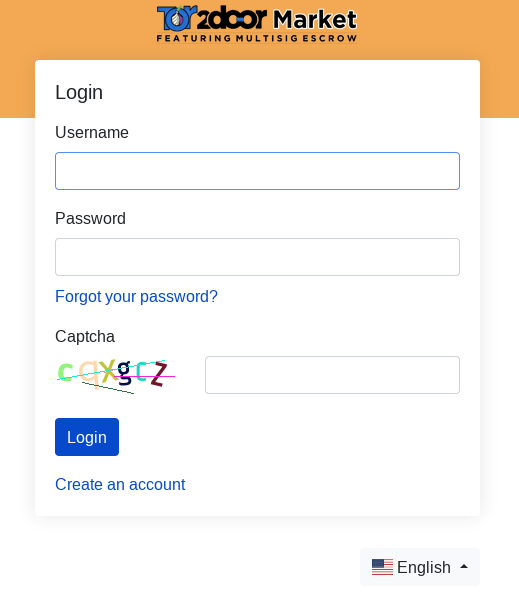 The target audience of Tor2Door is dark web users with little experience. This marketplace is exceptionally customer-friendly and features a highly intuitive interface. It brings something new to the table and people's interest in it has been growing steadily ever since its inception. Below, we'll analyze the main competitive benefits of Tor2Door in detail.
Design and Interface
Tor2Door looks modern and simplistic. Its team didn't copy the design template of other popular darknet markets. Instead, it put a lot of effort into developing something unique and visually appealing.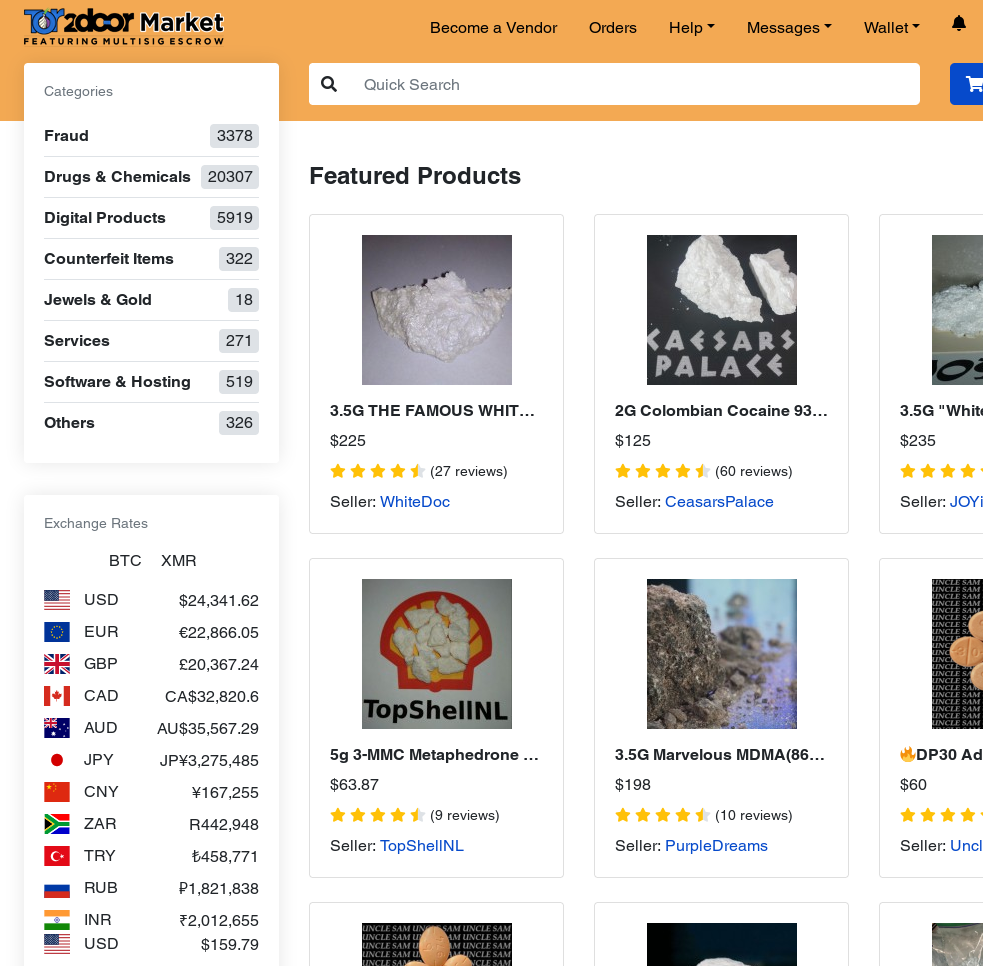 When you open the Tor2Door homepage, you see a menu with all market categories on the left. Below, you can find the current Bitcoin and Monero exchange rates, displayed in multiple currencies. On top of that, there is an account bar with account options and an order panel. The order panel is very comprehensive and enables you to quickly review your past and latest orders. Plus, there is a dispute section on the site and a statistics page with all the account information. On the one hand, this structure is typical of dark web marketplaces. On the other hand, the Tor2Door team tried to drive every detail to perfection.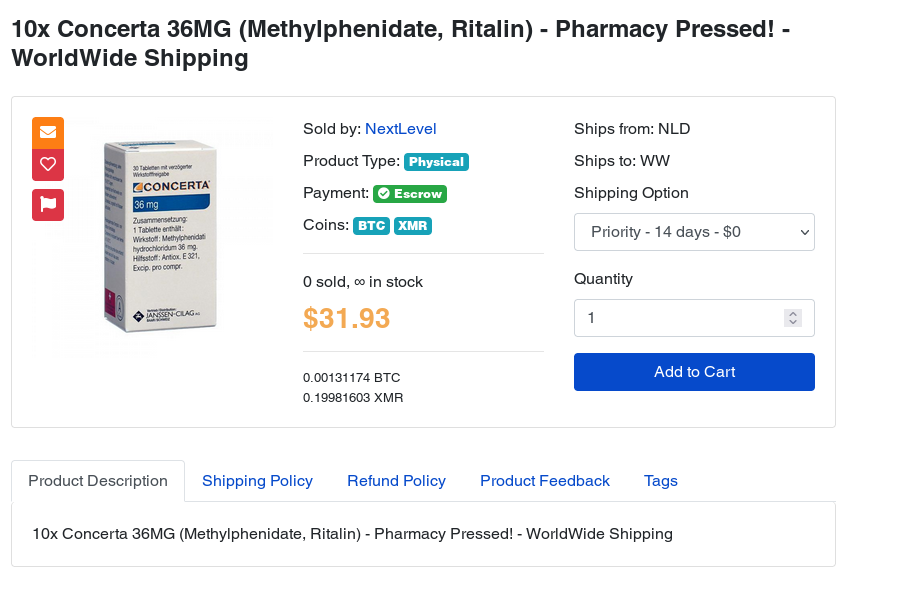 Features and Security
Tor2Door accepts Bitcoin and Monero. It features built-in wallets where users can transfer these coins. When buying and selling products, you can choose between traditional escrow payments and multi-signature escrow. Trusted vendors can allow early finalization. Both vendors and buyers have their trust levels and user levels. The former depends on the feedback you get, and the latter might vary depending on the order placed. The marketplace also features JABBER and XMPP notification support.
From the onset, the Tor2Door administration collaborated with penetration testing experts and tested the site for any potential flaws. When the testing was over, they reported that minor flaws were detected and patched in around half an hour. The administration promises to carry on with consistent testing to ensure there are no security flaws. The marketplace supports PGP and uses it for message encryption and 2FA login.
In general, Tor2Door can be characterized as a very secure market that you can entirely trust. However, you should keep one hazard in mind. Sooner or later, someone will try to monetize on the Tor2Door success and will create phishing links for this site. When trying to access the marketplace, it would be wise to double-check the reliability of the link that you're planning to click.
Final Thoughts
While there might be many marketplaces on the dark web, very few of them deserve honest praise. The scene is oversaturated with short-term projects that shut down earlier than manage to build a more or less solid reputation for themselves. Tor2Door was built from scratch, which might hint at its potentially longer life expectancy. It looks head and shoulders above most older marketplaces. Even though Tor2Door has just slightly over 400 listings right now, it seems to have impressive growth potential. Customers' reviews about it have been overwhelmingly positive. The only challenge that you might face when trying to access it are phishing links — so please make sure to always use only trusted ones!
The Ultimate Buyer's Guide
This is a complete user guide for an effective and efficient market navigation.
WHERE TO ACQUIRE VERIFIED MARKET MIRRORS.
You first need to secure a verified non phishing market mirror, to secure your access to the marketplace. Where to find these mirriors could be quite challenging especially for newcomers. For the acquisition of verified market mirrors, your number one go to must be https://darknetpages.com. There you will always find yourself a working mirror when all other mirrors on other link aggregators do not load properly. https://darknetpages.com must also be your number go to when the market is under ddos attacks.You can alternatively obtain verified links from Dread, the market's subdread, Recon, dark.pe, kilos and darknetonion.com. All cannot be mentioned but the most important thing to keep in mind is to always verify your link against the market's PGP regardless of where you acquired it.
ACCESSING THE MARKET.
With your verified mirror loaded within your Tor browser. Select your preferred language at the page bottom. We currently feature ENGLISH, DUTCH & SPANISH. Login with your credentials if you already have an account or click on "create account" if you do not have an account yet. Make sure to save all necessary account details which includes "PIN" for withdrawal & order placement, also "MNEMONIC" for account recovery.
INSIDE TO2DOOR MARKET
Once logged in, you will notice a beautifully yet simple homepage with products Categories, Featured Vendors & Products, and an Extensive & Quick search bar where you can search for your favourite vendors and products.
MAKING A DEPOSIT – BTC/XMR
Before you can purchase any product, you need to have enough balance in your account. Below is how to securely make a BTC/XMR deposit into your market wallet.   
1.     Hover your cursor on "WALLET" at the top nav bar.   
 2.     Select BTC if you wish to make a bitcoin deposit or XMR if you wish to make a monero deposit. A deposite page with a generated address will appear. Read the warning in red on how not to get phished.   
 3.     Verify the generated deposit address by clicking "VERIFY ADDRESS" at the buttom of it. You'll see a signed message with the generated address in it. Please verify that message against the market's PGP at all times. If it shows error Please exit immediately, get a verified link and reset your account credentials.   
 4.     Make deposit after you have verified the address. Your account balance will be credited with the amount deposited once the transaction has at least 1 network confirmation.
PLACING AN ORDER
Now that you have enough balance, you can now securely proceed to make any purchase of your choice. First, you need to find the products you require, you can achieve this by using our extensive search bar or simply accessing them via the product categories on your left. Secondly, select the product(s) you need and add them to cart. Note that different products from differnt vendors can all be added to cart and checked out at once. Once done adding products to cart, click on "MYCART" to review the purchase summary and make any necessary changes and editing like updating product quantity or deleting a product. After you are satisfied with your cart, click "CHECKOUT", input your PIN if required and click on "CONFIRM" to complete your order. When you arrive at the order confirmation page where you have to choose a coin(BTC/XMR) for payment, the system will automatically select the coin with sufficient balance to cover the amount due to pay. If you have sufficient balance in both BTC and XMR, the system will offer you the option to select one coin for payment. And if you do not have sufficient balance in both coins, the system will prompt you to add funds. Once everything goes well it will return a "success" message. Congratulations you just completed your first order on tor2door market.
MULTISIGNATURE PAYMENTS.
To be able to make multisignature escrow purchases, you need to first setup "MULTISIG" in your Tor2door market profile.   
   Hover on your avatar at the top right corner of the homepage.     
   Select "EDIT PROFILE'. 
    On the next page select "BTC MULTISIG SETTINGS". 
   You can now choose any multisig wallet of your choice for this exercise. In this scenario we choose electrum wallet.  
    Launch your electrum standard wallet and choose an address you want to use for this market (add a label). 
  Right click on the address and copy the public key.     
    Paste the public key in the provided field in your multisig settings on the market.
  Copy the corresponding address in electrum and paste in the address field in your multisig settings.     
  Save the changes and congratulations!! you can now make multisig purchase.
NOTE: Be sure to securely backup the private keys of this address as you'll need it in signing finalized and refunded purchases.
Now let us place a multi-signature order.  
     Search and select a listing that accepts 'MULTISIG PAYMENT".   
     a "Buy With Multisig" button will be displayed alongside the "Add To Cart" button.   
     Select the "Pay With Multisig" option, Enter your shipping information and confirm the order.
     A payment address will be presented to you. Please send the exact amount due to the address(You   got up to 6 hours to make that payment otherwise the trade will expire).
     Once the payment is confirmed, the order is automatically submitted to the vendor for processing.
DISPUTING AN ORDER.
If for some reason, the vendor couldn't live up to the end of his bargain, you as a buyer reserve the right to dispute the order. Please note that we have a 14 days escrow window for physical products and 48 hours escrow window for digital products. As a buyer, you posses the ability to extend the escrow time twice in 5 days extension each.However, the escrow extention option becomes available on the 9th day prior to the day the order was marked as shipped. Therefore to dispute the order, simply click on order details then select the dispute button. As simple as that. We generally advise buyers to contact sellers via private messages to try and find common grounds before initiating a dispute.
COMPLETING AND FINALIZING ESCROW ORDERS.
When using multisig or traditional escrow, this simply means that the amount paid for the product is held by the market or by the crytographic keys of the buyer, market and seller until the order is fulfilled by the vendor. Buyers may only finalize the purchase after receiving what they ordered and are satistfied. We implore our buyers to endeavour to report any vendors trying to get them finalize the purchase early without exclusive Finalize Early Permission.
FEEDBACK & RATING.
How was your product? Don't worry you can actually express how you felt about it by leaving a feedback on the completed order page. You can equally rate the completed order from 1 to 5 stars depending on your experience.
The Ultimate Vendor's Guide
New vendor registration is open on Tor2Door Market. This will guide you through your vending journey on Tor2Door. Both established and new vendors  looking to join the marketplace are advised to go through this guide.
Becoming a Vendor on  Tor2Door
Before becoming a vendor on Tor2Door market keep in mind that the following goods and services are strictly prohibited from being advertised and sold here. Any defaulters will be banned without further warning;
Prohibited Goods and Services.
* PROSTITUTION
* POISON
* CHILD PORNOGRAPHY
* FENTANYL
* WEAPONS
* MURDER SERVICES
* TERRORISM
* COVID-19 VACCINES AND ANY RELATED SERVICES
Becoming a vendor on tor2door is relatively easy;
1. First visit the market with your secured mirror obtained from https://darknetpages.com,  dread, recon, dark.pe. darknetonion.com  and create an account with your established name. If you are new simply create an account with whatever name you desire.
2. Now that your account has been created, kindly go to "SECURITY SETTINGS" in the "EDIT PROFILE" section to enable "2FA" by adding your PGP as it is mandatory for anyone who wishes to become a vendor to enable 2FA.
3. With 2FA now setup "click on become a vendor" at top nav bar.
4. Next you are presented with the market rules and terms. Read carefully and accept them.
5. Next then you are presented with two (options) to becoming a vendor which are;
a)
Application of bond waiver( which is intended for established non scamming vendors only).
b)
Paying a non refundable vendor bond of $500 via BTC or XMR. Vendor bond fees can increase anytime therefore here is your chance to become a vendor at low on tor2door.
6. After successful account upgrade, you can immediately start adding your listings to the market and start selling. Congrats!!.
Promoting A listing on Tor2door Market
One way to promote a listing is to pay for that listing to be featured on the front-page of the market for a desirable amount of days.
You can also promote your listings by making ad posts in the markets subdread.
Processing Withdrawals
Withdrawals amounting to a certain threshold are verified and processed manually and may typically be completed within 30 minutes to 5 hours.
Handling Disputes.
We have a really robust moderation team handling disputes 24/7. Our dispute handling time depends on the availability of the both buyer and seller involved.
The buyer and the seller are equally able to close the dispute without needing a moderator if they reach an agreement.
Multisignature Operations.
How to setup  and accept multi-signature  payments.
This can easily be achieved with electrum wallet. Download electrum from the https://electrum.org and create a standard wallet.
In your electrum standard wallet
1. Choose the address you want to use for this market ( add a label for that address for example "T2D multisig")
2. Right click on the address to view it details
3. Copy the public key of that address and paste in the public key field in your multisig settings on T2D.
4 . Copy the corresponding address and paste in the address field here and save changes.
Be sure to keep the private key of this address safe as you'll need it to sign transactions
Signing And Releasing Funds from Multisignature Escrow.
a) Time Locked Transactions
When multisig orders are marked shipped, our servers signs time-locked transactions for the vendor. We currently lock these transactions for 109500 minutes ( 76 days). Vendors are advised to download these transactions and keep them somewhere safe so as to be able to access their funds even if the market was offline. All you need to do is to add your own signature and broadcast the transaction into the bitcoin network.
b) How to sign and Broadcast transactions from finalized orders / time-locked transactions.
This can easily be achieved using coinb.in.  For additional security and privacy you may want to download a copy of coinb  from GitHub and host it local and perform the verification and signing offline.
1. Go to the finalized order detail page
2. Copy the partially signed transaction and paste in coinb
3. Very that this transaction was actually signed by your trading partner and is valid.
4. Paste the private key of your corresponding public key and click on "sign"
5. Copy the signed output and paste in the broadcast field in coinb.in and click the "Broadcast" button
And that's it. Your funds should be in your wallet