Offline version #
Some of you may be interest in having your own version of the DNM bible, or would rather read it offline.
Generally we don't encourage you to download any files you haven't verified yourself. All of the things covered in the the bible you should think of as tools. If you use any tool incorrectly it doesn't do the job you want. The same is true for all of these tools. If you just start clicking random links, downloading random files into your system, then nothing is going to be able to protect you.
If you would like to verify our code, or host your own copy of he bible you can read through our source code here!
If you would still like to download a local copy just follow the instructions below!
How to read locally #
To start simply click the following link Download offline You will be prompted to download a zip file, the name will be the date of the last update we pushed updates to the bible.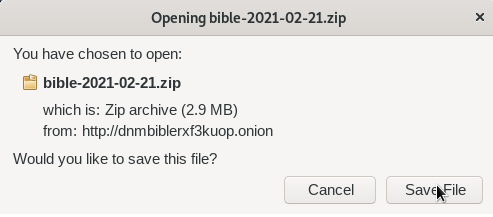 Once the download has finished, Right click and select extract here. If you are reading this on tails, like you should be you will want to make sure you extract the folder into your Persistent folder.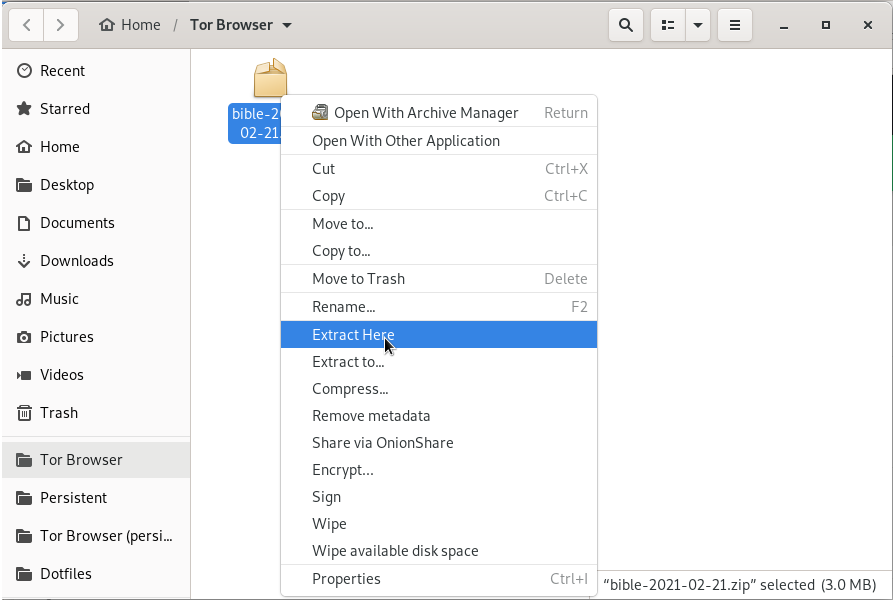 Once you have the contents extracted open the extracted bible folder click index.html and you can now read the bible offline in the browser of your choice!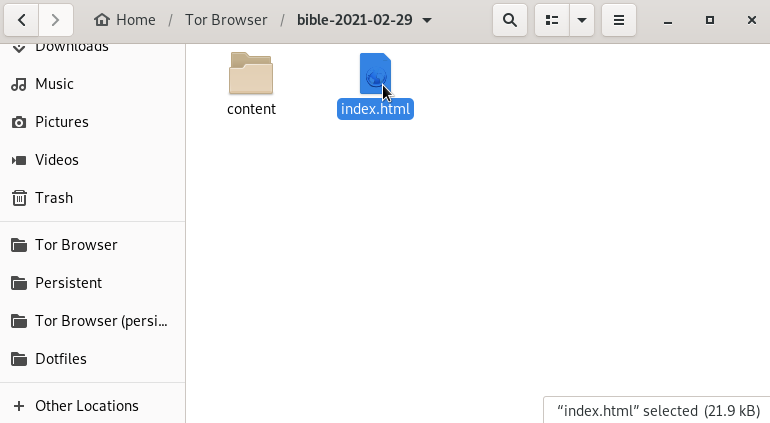 **Note:**Make sure you check in on our git, or the online site for any new updates!